In recent times, we've had some many 4G smartphone inventions and upgrades in specifications. 
These specs include the Notch Display, Tear Drop Screen, foldable phones, Snapdragon Processors, and of course, 4G LTE. 
As well, you have seen some underperforming devices claiming to have 4G LTE. What happens at the end up?  
They deliver low signal coverage even when on 3G (H+). Bad for anyone who is serious at doing business online or streaming games and movies online. It won't deliver as expected.
Notwithstanding, we have 5G in the top smartphone companies rolling out with new devices created. 
Believe me, there is still a lot coming. 
But we are not here for the smartphones inventions, right? 
You are here to learn about the Top 5 smartphones that make 4G faster and Better.
What Are The Top 4G Smartphones In 2019?
Listen, I may not be too techy in choosing smartphones, but trust me, I have had both bad and good experiences than most people. I'm not priding myself for it.
So over to your question 5 best smartphones are as follow and listed according to their rating on other sources which I'm going to be quoting if necessary at all. 
But I know what you want. I have your needs in mind.
#1

– Redmi NOTE 7
4G Smartphone
The Redmi by Xiami is one of the best that you can ever imagine using. 
The 4G speed minimum download speed is capped 12 MB per second. 
Apart from that, the phone has accelerators that help the phone load at a high speed like a bolt. 
#2

– Infinix Smart 4
4G Smartphone
It is said that infinix have been among the top phones that sell cheap with moderate specs for any class to use.
Most Nigerians don't really care about the high-end specs but love any phone that is capable of doing required tasks.
Infinix falls into the category and makes it better. 
In Nigeria, we love the camera and internet speed. 
Any device with a good camera that can offer fast internet speed makes the market sell faster. 
So, infinix smart 4 is a 4G Smart device that you can actually get with high definition camera, storage, internet speed, (4G) and battery performance.
#3

– Gionee A1 Pro
4G Smartphone
In recent time, Gionee has given Nigerians the choice of a great and affordable smartphone. Ranging from Gionee P5 to the Gionee M7 and now we have the almighty A1 Pro. 
This device may not be affordable for everybody but it does its job. A device with great internet speed, High Definition Camera sets (back and Front), Awesome processor and ROM/RAM. 
For any businessman, this 4G smartphone to go with become the boss.
#4

– Camon 11 Pro
4G Smartphone
Tecno not only has Nigeria in mind but the world by creating affordable devices from small to big devices. 
They now come with the Camon series that actually provides every need. 
A 4G gaming smartphone that allows you to do seamlessly everything you want to do. 
Just Like any other phone listed above, Canon provides the best smartphone experience. 
#5

– Huawei P20 lite/pro-4G Smartphone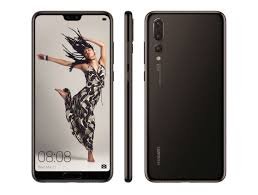 My friend came home with this smartphone and I was tempted to get it on Jumia. The phone comes some of the features the latest Samsung devices have. 
Well, it is something we should all expect from the smartphone giant in the industry.
In order to prove my instincts right, I compared it with my Billion MIO Ex-Pro, a flagship device Huawei still won the internet speed benchmarking. 
They both run on snapdragon 6. I was wowed downloading a 2gb file in less than 10 minutes.
Conclusion
4G smartphones are great, you have seen with your eyes and read what they can do. It is over to you to make the buying decision. My top choice for this article is, 
Camon 11 Pro

Redmi Note 7 and

Infinix Smart 4
You should make your buying decisions tho, but it should be from any of the 4G smartphones recommended above.
Which smartphones runs better on 4G? Let's hear your opinion too.